September 6, 2018: Verdict announced. Section 377 is read down! [full info here]

September 5, 2018: Cause list announced by Supreme Court lists the judgement on the case to be announced at 10.30 am on Sep 6, 2018 [read pdf here]
---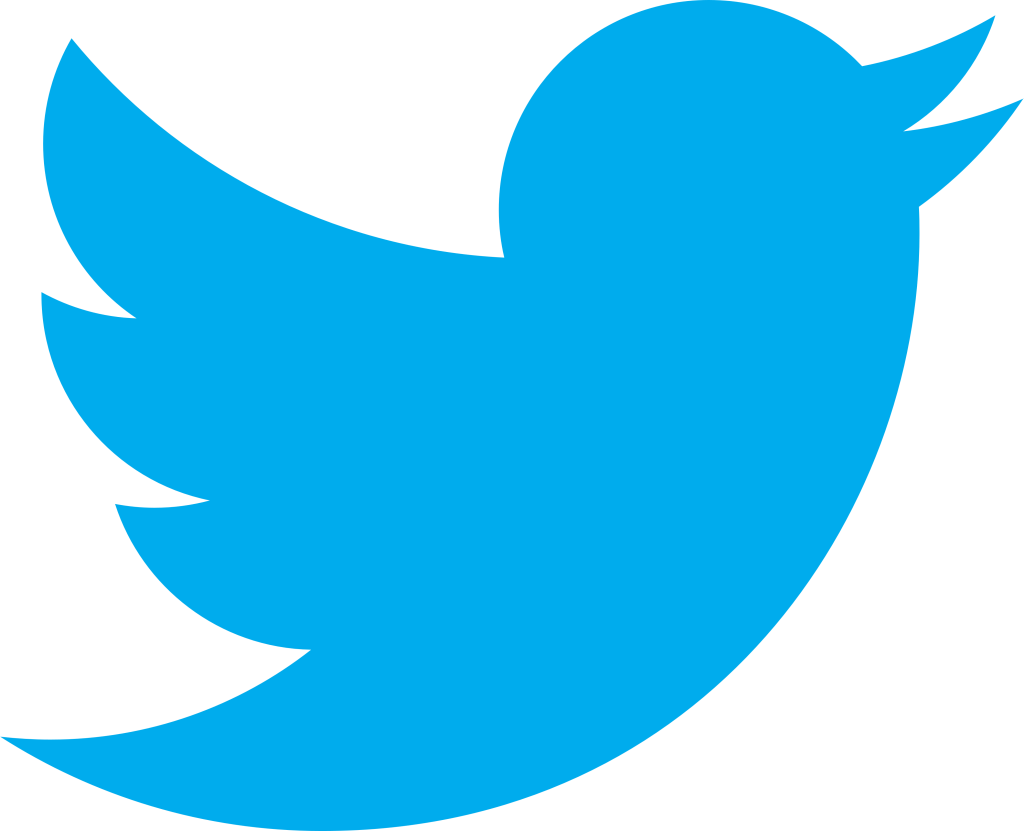 July 10, 2018:
---
July 22, 2016: Akkai Padmashali and other transgender individuals file write petition challenging the constitutionality of Section 377 in light of the Supreme Court NALSA verdict of 2014 [read petition full text and highlights here]
June 29, 2016: Supreme Court to hear petition by Navtej Singh Johar and others, challenging constitutionality of Sec. 377 [read petition full text and highlights here].
Feb 2, 2016:  Supreme Court refers Curative petition to 5-judge bench [read full text here]
December 11, 2014: One year anniversary of the Supreme Court verdict.  Click here for information on protests and other events across the country
Also click here for a short film that tries to capture the energy and solidarity following the judgement last year, and here for a detailed booklet about the judgement, and its repurcussions since then.
April 22, 2014: Supreme Court allows oral hearing in Naz foundation curative petition on Section 377
April 22, 2014: Supreme Court will have a chamber hearing to decide on the course of action on the curative petition of 377.  Three of the submitted petitions can be downloaded from here. More information on curative petitions here.
 "[S]enior counsel Anand Grover made a mention before a bench of Chief Justice P. Sathasivam and Justices Ranjan Gogoi and N.V. Ramana that during the chamber hearing on Tuesday, the Bench should also take into consideration the latest verdict in the "transgender case" highlighting how transgenders were subjected to ill-treatment and harassed under Section 377. The petitioners had already pleaded for a hearing in the open court as generally curative petitions are heard in the judge's chamber." says The Hindu.
April 15, 2014: Supreme Court recognises Transgenders as Third Gender.
"Recognition of transgenders as a third gender is not a social or medical issue but a human rights issue," Justice K.S. Radhakrishnan told the Supreme Court while handing down the ruling. See full text of judgement, legal and community analyses, and links to media coverage in the Orinam Law and Enforcement Resource section here.
April 14, 2014: Expected decision in National Legal Services Authority v. Union of India at 10.30 a.m. on April 25, 2014 in Court Room No. 7 by a division bench of Justice K.S. Radhakrishnan and Justice A.K. Sikri of the Supreme Court.
April 3, 2014: Supreme Court agrees to consider curative petition on Sec 377 in open court. Three of the submitted petitions can be downloaded from here.
March 31, 2014: Voices against 377 and Lawyers' Collective (for Naz Foundation) will file curative petitions today. Details here.
Feb 27, 2014: Senior BJP leader Arun Jaitley comes out in support of decriminalization of homosexuality in India.
Feb 11, 2014: Events marking second month since Supreme Court decision.
Feb 8, 2014: Chief Justice of India P Sathasivam says Curative Petition can be filed against Sec 377. TOI coverage of Mumbai event here.
Feb 7, 2014: Law Commission chief  Justice AP Shah quotes Indian Psychiatric Commission public statement, and says homosexuality is (should not be?) punishable. TOI report of Pune event here and IPS statement here.
Jan 30, 2014: NDTV reports that the Government of India will not file a curative petition
NDTV Story | What is a curative petition?
Jan 28, 2014: The Supreme Court of India considered the review petitions submitted against the Section 377 verdict on Jan 28th, 2014, and rejected all of them. The eight review petitions were filed by including Union of India, Naz, Voices against 377,  Shekhar Seshadri (mental health professionals), Minna Saran (parents), Nivedita Menon, Ratna Kapur and Shyam Benegal.
SC Order | Review process decoded |  A Fact sheet on Review and Curative petitions by SIPLA, NLSIU Bangalore
Jan 28, 2014 : See here for list of protest events against the review petition rejection
Jan 27, 2014: See eve-of-Jan 28 opinion pieces
Vikram on Orinam | Dhamini on Queer Ink.
Tell the Supreme Court who you are, and what you think of the Section 377 judgment at 377letters.orinam.net
Jan 26, 2014: Solidarity and awareness events around Section 377 will mark Republic Day in Bangalore, Delhi, Mumbai, Hyderabad and Johannesburg [details here]
Jan 11, 2014: Protests and rallies marking one month since the Supreme Court event. See events page here.
Jan 10, 2014: Voices against 377 files review petition. Read more here.
Dec 24, 2013: Naz Foundation has filed review petition against Supreme Court verdict. Read more here.
Dec 20, 2013: LGBT groups across India, meet in Delhi on Dec 22nd to discuss next steps
Dec 20, 2013: The Government of India has filed a review petition, with 76 grounds to contend that the SC verdict is unconstitutional:
Full Text | The Hindu | NDTV | FirstPost | LiveMint | DNA | IBN Live
Dec 15, 2013:  LGBT groups organize Global Day of Rage in 35+ cities across the globe
Dec 14, 2013: Most Indian political parties support decriminalization of homosexuality. BJP opposes decriminalization.
Dec 11, 2013: The Supreme Court of India sets aside Delhi high court ruling on Sec 377, and re-criminalizes homosexuality in India.
---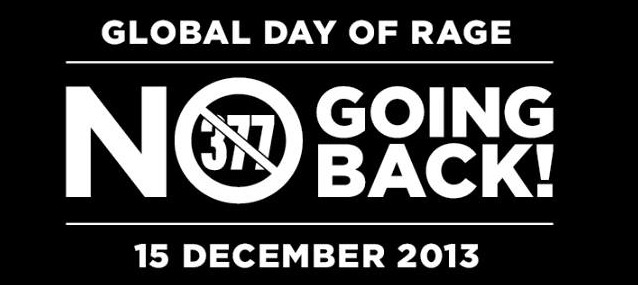 Check the Live Twitter feed messages hashtagged on Section 377. Use the hashtag to view and share updates on the Supreme Court judgement.
We are constantly updating the website as per the latest developments. Please bear with us for the 'constant' change in the navigational items.