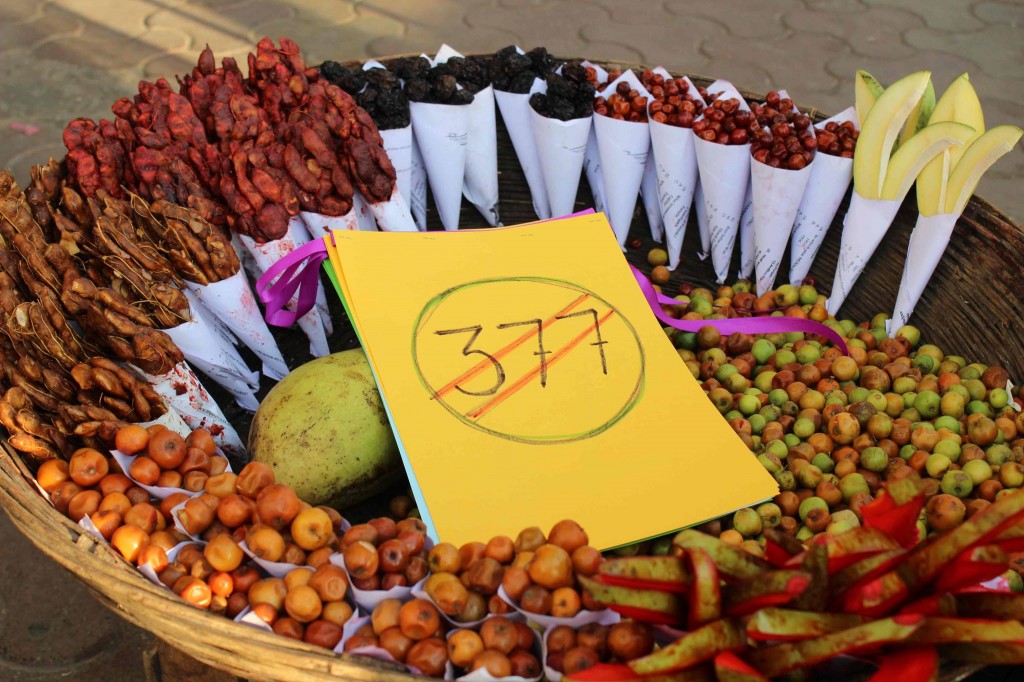 What do a Sangeet Natak Akademi award winning dancer, a renowned journalist with a career spanning three decades, a TV celebrity chef, a hotelier who has authored an architectural analysis of Rashtrapati Bhavan, and a consultant in the Food and Beverages industry have in common?
They all describe themselves as "upstanding, public-spirited citizens who live and work in India and have the greatest love for this country and faith in the rule of law". They have received national and international recognition in their respective fields, including  from the Government of India.
They have also chosen to come out as members of the LGBT community in a new petition [full text] challenging Section 377, India's sodomy law. Their petition to the Union of India through the Ministry of Law & Justice, was filed on April 27, 2016, and has been slated for hearing on June 29, 2016. Kapil Sibal and Arvind Datar will argue the case.
The petitioners draw attention to the pending Naz vs. Koushal curative petition challenging the constitutional validity of Sec 377. However, they submit, their issues "are varied and diverse" from those raised in the curative petition. Specifically, they have all been directly aggrieved because of Sec 377.
Petitioners 1 and 2, Navtej Singh Johar and Sunil Mehra, have been in a relationship for over 20 years. Sunil Mehra cleared the civil services preliminary exam but chose not to pursue the IAS option he was "apprehensive about his career prospects in State employment because of criminalization of his sexual orientation." Petititioner 5 Ayesha Kapur experienced fears of being persecuted because of her sexual orientation, quit a lucrative corporate career rather than risk being outed, and could not bring herself to come out to her mother until the former was in her mid-30s and her mother had become terminally ill. Even today, she writes, she is "unable to accompany or be accompanied by her committed partner at social and family occasions."
A report on Legally India states:
"After enumerating the well-known contentions against Section 377, which are already before the Supreme Court in the curative petition case, the petition does raise new issues which were not raised earlier. In particular, the petition seeks a writ of mandamus, declaring the right to sexuality, right to sexual autonomy, and right to choose a sexual partner to be part of the right to life guaranteed under Article 21. Besides, the petition alleges violation of the petitioner's rights under Articles 14, 15, 16 and 19."
They cite the Supreme Court NALSA (2014) judgement to emphasise that "Each person's self- defined sexual orientation and gender identity is integral to their personality and is one of the most basic aspects of self-determination, dignity and freedom "
They further submit that the issue in the present case "does not concern only removing an injustice perpetuated by a colonial law, but also affirming the constitutional vision of a society based on tolerance and mutual respect".
Read the full text of the petition here
References:
Mahapatra, Dhananjay, 2016. Gay celebs cite right to life, move SC against Section 377. Times of India June 28, 2016. URL: http://timesofindia.indiatimes.com/india/Gay-celebs-cite-right-to-life-move-SC-against-Section-377/articleshow/52947920.cms?
DNA India. 2016. Celebrities, part of LGBT community, approach SC to decriminalise Section 377. URL: http://www.dnaindia.com/india/report-celebrities-part-of-lgbt-community-approach-sc-to-decriminalise-section-377-2229033 June 28, 2016
Huffington Post India. 2016. For The First Time, Gay Celebrities Move Supreme Court Against S.377. URL: http://www.huffingtonpost.in/2016/06/28/s-377-india_n_10710008.html
LegallyIndia. 2016. Read the wonderful new 377 challenge by 5 out-and-proud celebrities that'll hit SC today. June 29, 2016 URL: http://www.legallyindia.com/scoi-reports/read-the-wonderful-new-377-challenge-by-5-out-and-proud-celebrities-that-ll-hit-sc-today